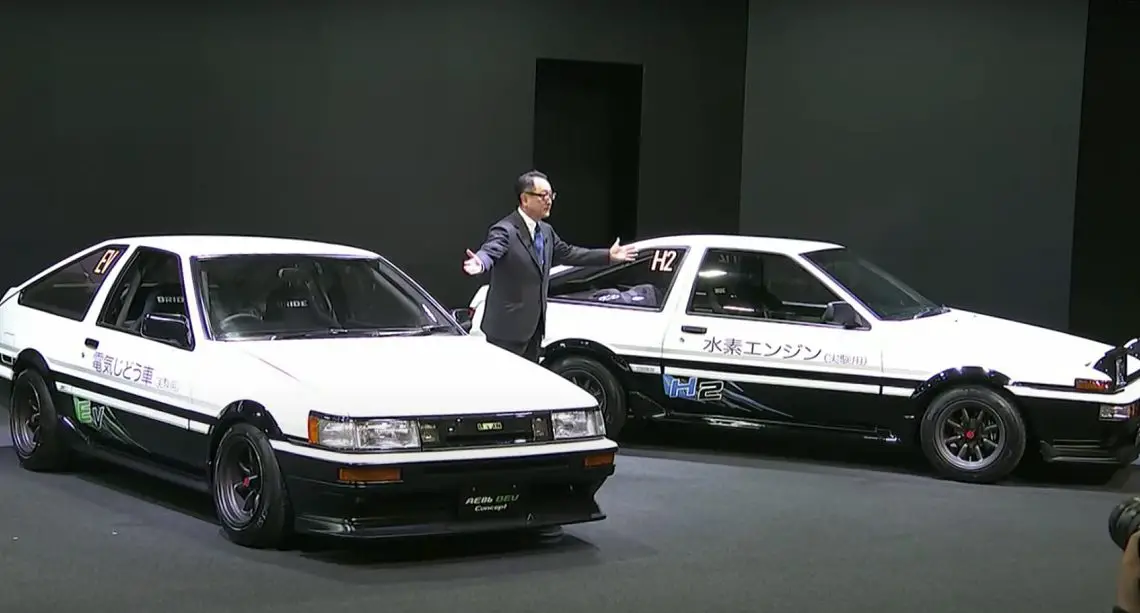 Toyota unveils AE86 hydrogen car concept
January 19, 2023
The vehicle places the spotlight on the potential for H2 a burning internal combustion engine.
To draw greater attention to the appeal an H2-burning internal combustion engine (ICE) has to offer, Toyota has built a hydrogen car version of its AE86 sports coupe.
The H2 ICE passenger vehicle was displayed at the automaker's Tokyo Auto Salon.
Toyota unveiled the AE86 hydrogen car at the same time that it showed off a new version of that same vehicle that it converted to be battery electric. Both versions are still manual transmissions, though it's the H2 model that is drawing the most attention. The AE86 models operate silently and without fossil fuels or the emissions they produce.
The AE86 uses the Toyota Tundra pickup hybrid's electric motor for the H2 version and the electric has a battery from the Prius Prime PHEV for a 48-horsepower vehicle with a 13.6kWh battery capacity.
Comparatively, the H2 vehicle is more powerful. In its information, Toyota didn't state specifically how powerful it is, but it is a 4A-GE four-cylinder engine which was altered only lightly so that the car would be able to burn hydrogen instead of fossil fuels.
Toyota said this hydrogen car only involved changing the "fuel injectors, fuel pipes, and spark plugs."
Toyota explained that to create its new H2 burning internal combustion engine vehicle involved changing only "fuel injectors, fuel pipes, and spark plugs," to make it possible to burn cleanly. This makes it quite different from Toyota's Mirai fuel cell vehicle, which is significantly different from a traditional internal combustion engine.
Among the reasons the automaker decided to build the AE86 hydrogen car was to demonstrate how older passenger vehicles can be relatively easily convert to run on H2, just as is the case among many Ford and Chevy classics. That said, Toyota isn't offering a conversion kit for existing vehicle owners to make the changes themselves. At least, they're not doing it yet. Many expect that these kits will eventually become available, particularly if the aftermarket begins doing so on its own.
The appeal of converting older vehicles into hydrogen cars to slash their carbon footprint.
Toyota's AE86 hydrogen car project helps to underline the carbon emission reducing prospects "for protecting beloved cars," said a statement from Toyota. It explained that it worked alongside aftermarket suppliers to be able to bring a different life to old stock. It even focused on using recycled materials wherever that was possible.
This is becoming increasingly popular among classic and muscle car owners, particularly in the United States, where Ford and Chevrolet models are already being converted to run on H2. The appeal is for H2 internal combustion engines instead of fuel cell designs like the Mirai because it allows for the preservation of as much of the original vehicle as possible. These conversions are even making it possible to keep up the engine rumble that those vintage vehicle owners love so much.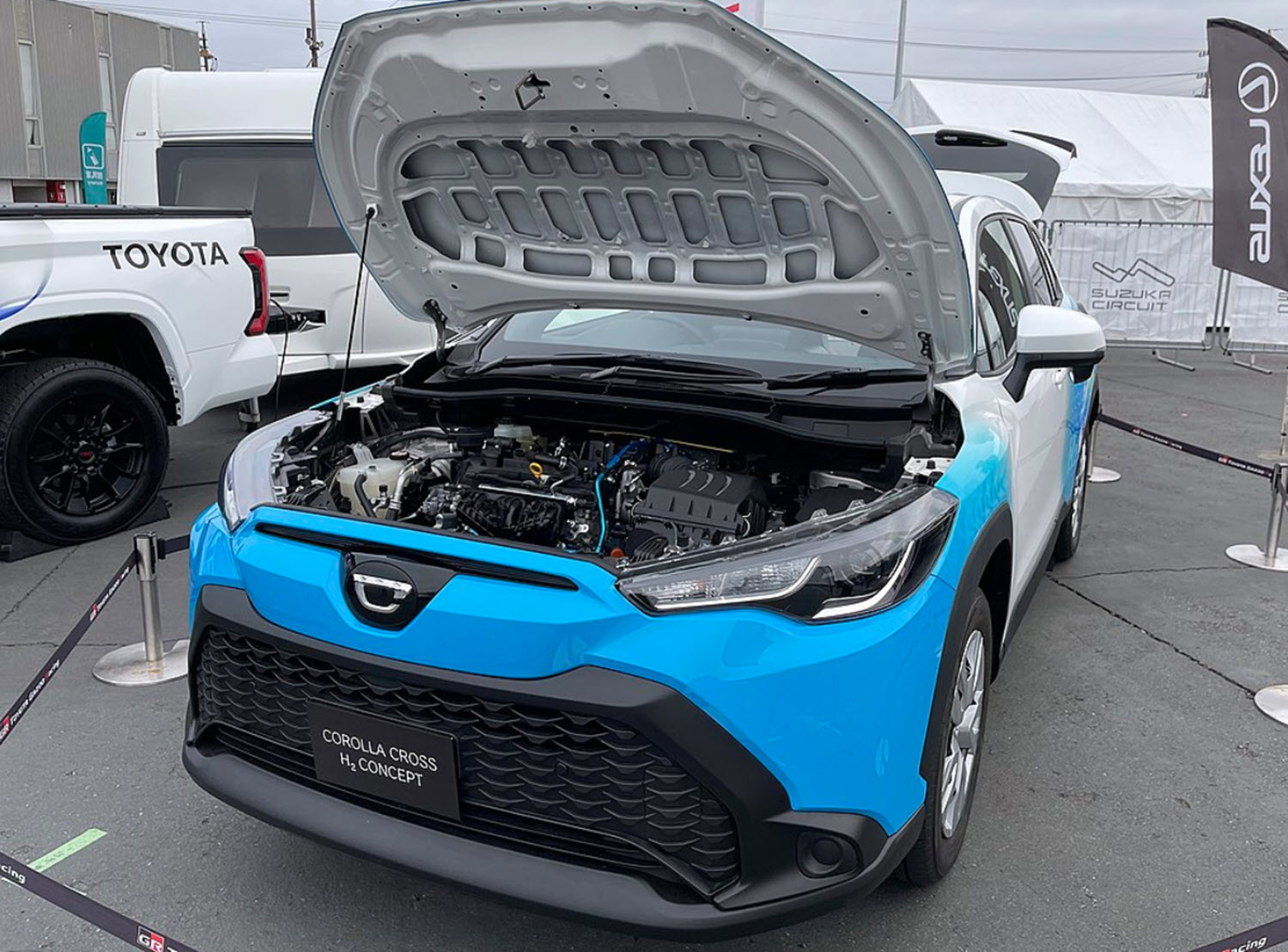 Toyota has been increasingly focusing on the hydrogen internal combustion engine design.
Toyota is taking a look from many angles at hydrogen cars with internal combustion engines, despite the fact that they aren't especially fuel efficient. Recently its president Akio Toyoda was behind the wheel of a race car model (an altered Corolla Cross) powered by this clean energy to show motorsports just how much potential H2 really has.
The AE86 H2 concept does have a considerable feature in common with the Mirai fuel cell vehicle, even if the AE86 is an internal combustion engine vehicle. That feature is the pair of H2 tanks that hold the fuel. They are located behind the rear hatch.